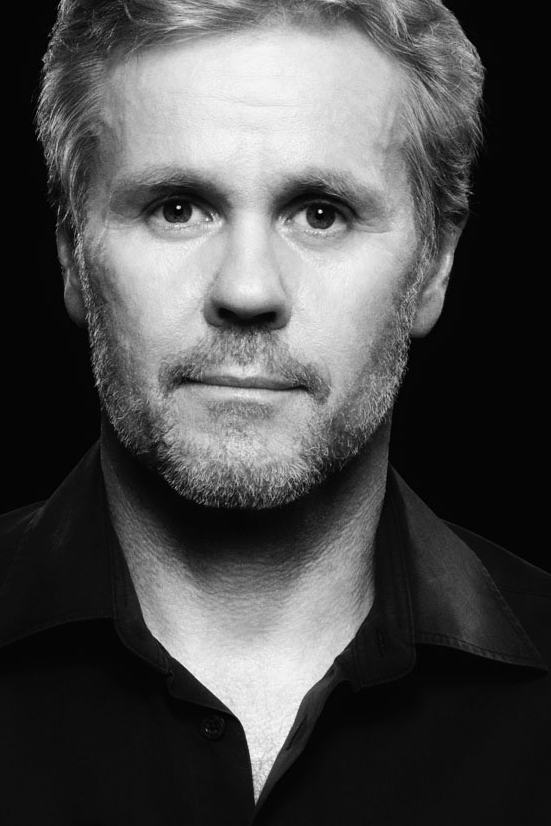 Peter Mathis
Peter Mathis says, "I'm looking for something in nature, but I don't know what it is." Because he doesn't want to find anything that can be described in words. He is not interested in individual motifs, but in the way in which the mountain, the forest or the flower show themselves in the overall context and touch him in a peculiar way.
His pictures are an expression of this silent dialogue, this absolute openness towards the person opposite. The longed-for moment cannot be planned, but when it suddenly arrives, there is no longer any doubt. This "attunement" with the outside cannot be represented and must be "recreated" in the artistic work - "creating parallel to nature", as Paul Cézanne called this work.
Unlike the painter, who is free to choose his colors, Peter Mathis works with what he has in mind. His means are the choice of the detail, the perspective, and the one right moment. What cannot be seen in the picture must be surmised. Therefore, adjustments are made with infinite patience until the message of the picture is "coherent".
With pictorial means, he visualizes forces that also work in us and whose play we "relive" sensually in the picture. From monumental mountains to forests and mountain slopes to the smallest details from the plant world - everything is about structure, order, and togetherness, about opposites, dynamics, and distributed weighting.
The fine balance of the gradations and the harmonious relationship between light and dark, between line and surface and space give an idea of how a natural balance can take place. In seeing we experience how all elements relate to each other and support each other in the overall cosmos of the picture.
Peter Mathis' images take us back to the origin of this experience. They do not want to encourage us to look for individual motifs on site, but rather nourish our deep need to experience nature as a whole and ourselves as part of it.
- Dr. Christiane Schmieger, Art Historian
"I'm looking for something in nature, but I don't know what it is."
Peter Mathis
Peter Mathis was born in 1961. He lives and works in Hohenems, Austria.
The artist has been the recipient of many prestigious awards. Figuring among them are:
2007 Hasselblad Master
2008 Master of European Photography
EXHIBITIONS
2023"Schnee", Persiehl & Heine, Hamburg
2022Schubertiade, Schwarzenberg, AT
 Art Karlsruhe, Karlsruhe, DE
 Galerie Art.hub59, Ravensburg, DE
 Schubertiade, Schwarzenberg, AT
 Arte Fiera, Bologna, IT
 Villa Streccius, Landau i.d.Pfalz, DE
 Roma Arte in nuvola, Rom, IT
2021Kunststiftung pro-Arte, Biberach, DE
 MIA Fair, Photo Messe Mailand, Mailand, IT
 Schubertiade, Schwarzenberg, AT
2020Museum "In der Lände", Kressbronn a.B., DE
 MIA Fair, Photo Messe Mailand, Mailand, IT
 Art Karlsruhe, Karlsruhe, DE
2019Fotofever, Paris, Paris, F
 Schubertiade, Schwarzenberg, AT
 Photo Basel, Basel, CH
 GAF - Gallery for Photography, Hannover, DE
 Schubertiade, Schwarzenberg, DE
 Art Karlsruhe, Karlsruhe, DE
2018Prince Hose Gallery, Mannheim, DE
 Fotofever, Paris, Paris, F
 Photo Basel, Basel, CH
 Gallery Petra Gut Contemporary, Zürich, CH
 Heitlinger Hof, Österdingen, Tiefenbach, DE
 Schubertiade, Schwarzenberg, AT
 Art Karlsruhe, Karlsruhe, DE
2017Kunsthalle Worpswede, DE
 Judenplatz, 1. Bezirk, Wien, AT
 Galerie STP, Greifswald, DE
 Prince House Gallery, Mannheim, DE
 Schubertiade, Schwarzenberg, AT
 Museum, Haus der Fotografie, Burghausen, DE
 Schubertiade, Schwarzenberg, AT
 Städt. Galerie Zwingenberg, Zwingenberg, DE
 Art Karlsruhe, Karlsruhe, DE
2016Lippische Gesellschaft f. Kunst, Schloss Detmold, DE
 Schubertiade, Schwarzenberg, AT
 Österr. Kulturinstitut, Prag, CZ
 Städtische Galerie, In der Badstube, Wangen i.A., DE
 Stadtmuseum, Lindau a.B., DE
 Galerie Mutter Fourage, Berlin, DE
2015Schubertiade, Schwarzenberg, AT
2014Schubertiade, Schwarzenberg, AT
 Vorarlberg Museum, Bregenz, AT
 Sokolniki Park, Moskau, RU
2013Heimathaus, Traunstein, DE
 Alte Wache, Traunstein, DE
2012Atelier Jungwirth, Graz, AT
 Osztrák Kulturális Fórum, Budapest, HU
2011Künstlerhaus, Wien, AT
2008Palast Hohenems, Hohenems, AT
2007Museum f. Angewandte Kunst, Gera, DE