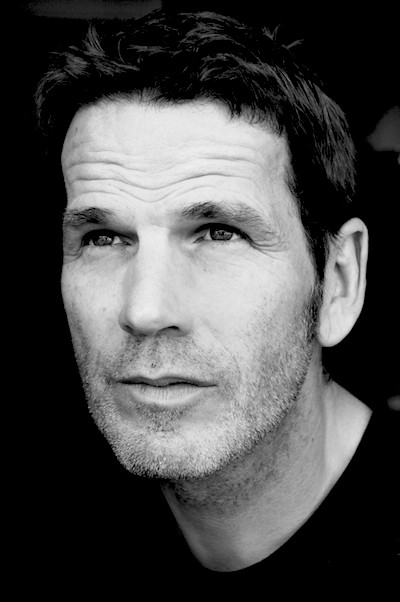 Mathias Bothor
Distorting pictures, turning images upside down, editing them – easily done now by most owners of a digital camera. But discarding those frills to focus on the subject itself can be accomplished only by someone, not interested in the trickiest, most complicated solution, but the simplest, which usually is the most difficult. He never strives for effect, but gives center stage to everyday life. He does not rely on filters, wide-angle lenses and the weirdest locations, but on his naked eye. He presses the shutter release only when he sees something that goes beyond a documentary or the artistically "valuable". 
In the simplest manner, Mathias Bothor relentlessly links segments of the world, forcing viewers themselves to imagine the before and after; there is always something latently intriguing behind the objects that centre his photos – the beginning or ending of a whole story. Have the student hikers from the "Blair Witch Project" just disappeared from where a "lonely larch" is left standing alone over there? Does the realm of the elves lie behind the curtain of light in the "mist-shrouded trees"? And who is approaching in the strikingly plain photo titled "They are coming"? Is that object camouflaged in fog at twilight in the eastern German landscape actually the reflection of an enormous UFO, hovering above the picture frame with its position and search-lights on, imminently preparing to land to grant us a "Close Encounter of the Third Kind"? Now, of all time and of all places here – amazing. 
As such it goes on, picture-story after picture-story. How did the moth get into the coffee dregs? Who is the lady with the tiny hat cautiously expecting? What is that dragonfly reading? Why is the fish sulking? What coloured the path to the sea as blue as the sea itself?  A person, who is able to tell those stories that turn into something fantastic or bizarre, must stand with both feet firmly on the ground of his art, to keep a balance. Then something comes into existence that I once demanded from literature as "relevant realism".  Hats off! 
- Matthias Politycki, Hamburg
Mathias Bothor, born in 1962 in Berlin, Germany, is a self-employed photographer since 1992.
EXHIBITIONS
2016Mittelmeer, Hamburg
2014Woanders, Hamburg
2009Bretagne, Hamburg
2008MitOhneMenschen, Berlin/Hamburg
2004Stiftung Demokratie Saarland, Saarbrücken 2008 MitOhneMenschen, Berlin/Hamburg
2003Lauter Leute, Berlin
2001Deutsches Filmmuseum