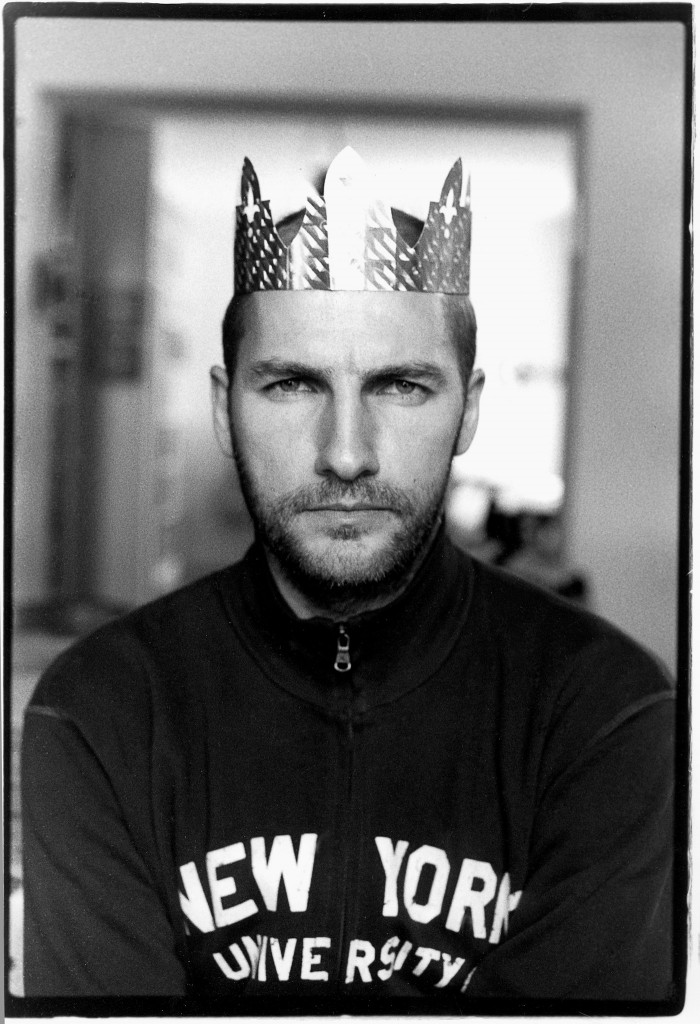 Laurent Chéhère
The Flying Houses are a surrealist and poetic vision of old Paris inspired by Jules Verne, Hayao Miyazaki, Albert Robida, Moebius, Robert Doisneau, Wim Wenders, Federico Fellini, William Klein, Serge Gainsbourg, Marcel Carné, Jean Cocteau and more. Housing, architecture, cinema, pop culture, street art, history, this series raises diverse subjects, futile or not. Separated from their urban context and broken free from the anonymity of the street, these buildings narrate or invente a story about lives, dreams and hopes of their inhabitants.
The images are photomontages of hundreds of elements captured and assembled afterward like a puzzle. The large scale of the picture allows curious observer to discover hidden details of these accurate reconstructions by proposing a double reading, one by far and one closely. The artist uses this distance to propose a different point of view. He gives some keys, but these flying houses remain open to the interpretation, it's finally the observer who will make his own way.

Laurent Chéhère is a French artist born in Paris. He likes exploring cities, suburbs, countries, as he likes exploring all the fields of the photography, from Reportage to conceptual image. The "Flying Houses" were exhibited at ParisPhoto 2013, The Fence New York Festival 2016, Tokyo Photo Festival (2015), Seoul Lunar Photo Festival 2015, Photo Phnom Penh Festival 2013, Lumiere Brothers Center for Photography in Moscow 2015, Galeria Lume in Sao Paulo, Fotografica Bogota Festival 2015, Caumont Art center in Aix-en-Provence 2015, John Michael Kohler Arts Center 2017, Format 17 in Derby and the MUCEM in Marseille 2017.
Laurent Chéhère, born 1972 in Paris, lives and works in Paris.
 
EXHIBITIONS
2018"Flying Houses" – Persiehl & Heine
 POSITIONS Berlin Art Fair, Persiehl & Heine
 art Karlsruhe, Persiehl & Heine
 "The Neo Victorians" – group show, Hudson River Museum, New York
 group show, Muriel Guepin Gallery, New York
2017"Bright Days ahead 17" – group show, Persiehl & Heine
 "Naturegëmalde" – group show, Inox Gallery, Rio de Janeiro
 "Color of Macadam" – group show, Macadam Gallery, Brussels
 SP Arte17, Inox Gallery, Sao Paulo
 Format17, International Photography Festival, Derby, UK
 AIPAD Photography Show, Jackson Fine Art Atlanta, New York
 Lille Art'Up, Macadam Gallery, Brussels
 "Awakening" – group show, Jules & Jim Hotel, Paris
 "New Realities" – group show, Muriel Guepin Gallery, New York
 "After Babel translate" – group show, MUCEM (Museum of Civilizations of Europe and the Mediterranean), Marseille
2016"Escape Route" – group show, John Michael Kohler Arts Center, exhibition, Sheyboygan
 Arezzo & Fotografia, group show, Biennale, Italy
 The Affordable Art Fair in Battersea, Beetles & Huxley Gallery, London
 Texas Contemporary Art Fair, Muriel Guépin Gallery, Houston
 Photoville Opening Night, New York
 The Fence Outdoor Photography Festival, New York
 Cosmocow, Contemporary art auction by Christie's with Lumiere Brothers Center for Photography, Moscow, Russiagroup, Cosmocow, Contemporary art auction by Christie's with Lumiere Brothers Center for Photography, Moscow
 Tokyo International Photography Festival at Head on Photo Festival, Sydney
 Quinconces Theater, Le Mans
 group show, Tianjin Academy of Fine Arts Gallery, China
 Architecture and Urbanism and Environment Council, Limoges, France
 group show, Jaipur Travel Photo Festival, India
2015Scope Miami Beach, Muriel Guepin Gallery, Miami
 Lishui International Photography Festival, China
 Tokyo International Photography Festival, Guatemala City
 Tokyo International Photography Festival, United Photo Industries Gallery, New York
 Tokyo International Photography Festival, Japan
 Seoul Lunar International Photography Festival, South Korea
 Nuart Festival, Reed Projects Gallery, Stavanger, Norway
 City of Image, Clervaux, Luxemburg
 solo show, Hotel de Caumont Art Center, Aix-en-Provence
 Toronto Art Fair, Muriel Guepin Gallery
 Paraty Em Foco, Lume Gallery, Sao Paulo
 Artmkrt Hampton's, art fair, Muriel Guepin Gallery, Bridgehampton, USA
 solo show, The Lumiere Brothers Center for Photography, Moscow
 Fotografica Bogota, Colombia
 Art Miami New York, Paris-Beijing Gallery, Miami
 San Francisco Art Market with Muriel Guepin Gallery, San Francisco
 group show, Muriel Guepin Gallery, New York
2014Miami Project, Muriel Guepin Gallery
 group show, City of Image, Clervaux, Luxemburg
 group show, Reed Projects Gallery, Stavanger, Norway
 Artmrkt Hamptons, Muriel Guépin Gallery, Bridgehampton, USA
 solo show, Jules & Jim Hotel, Paris
 Contemporary Art Center of Meymac, Abbey Saint-André, France
 AAF New York, Muriel Guepin Gallery, USA
 art Karlsruhe, Biesenbach Gallery, Germany
 Art Stage Singapore, Paris-Beijing Gallery, Singapore
 Art Fair London, Muriel Guepin Gallery, UK
 group show, Galerie Dans le Ciel, Cannes, France
2013Photo Pnom Penh, group show, Cambodia
 Miami Project, Muriel Guepin Gallery, Miami
 ParisPhoto, Paris-Beijing Gallery, France
 solo show, Galeria Inox, Rio de Janeiro, Brazil
 solo show, Muriel Guepin Gallery, New York
 Parcours-Saint-Germain, Paris-Beijing Gallery, Paris
 group show, Getxophoto, Bilbao, Spain
 SP Arte13, Lume Gallery, Sao Paulo
 solo show, Galeria Lume, Sao Paulo
 group show, Paris-Beijing Gallery in Brussels
 Art Paris, Paris-Beijing Gallery, France
 art Karlsruhe, Biesenbach Gallery, Germany
 Fototropia, La Fototeca Center for Contemporary Photography, group show, Guatemala City
 group show, Biesenbach Gallery, Cologne
 Art 13, Paris-Beijing Gallery, London
2012Context Art Fair, Gallery Paris-Beijing, Miami
 solo show, Gallery Paris-Beijing in Paris
 solo show, Gallery Paris-Beijing in Paris
 SP Arte12, Lume Gallery, Sao Paulo
 SLICK, Paris-Beijing Gallery, Paris
 Fotofever, Paris-Beijing Gallery, Brussels
 Pingyao International Festival of Photography, China
 The Docks City of Fashion and Design, group show, Paris