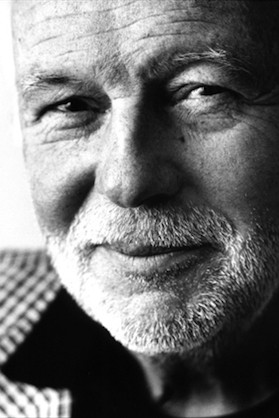 Robert Lebeck
Robert Lebeck, born in 1929 in Berlin, has studied ethnology first. Thereafter he decided to change into the field of photography. First he worked as a photographer for a newspaper in Heidelberg. In 1955 he was engaged as a photographer for the German Magazine Revue and later for Kristall. The weekly periodical STERN began to take notice of his photography and employed him. After having worked as chief editor for GEO he returned to STERN. In 1991 Lebeck received the Dr. Erich Salomon Award from the German Photographic Society. In 2002 the Infinity Award of the I.C.P. in New York is given to him for his publication KIOSK. Robert Lebeck is the first photographer who received in 2007 the Henri Nannen Award for his life's work.
Robert Lebeck died 2014 in Berlin at the age of 85 years.
"Always take pictures so that you can come back."
Robert Lebeck
Robert Lebeck, born in Berlin in 1929, died in 2014.
EXHIBITIONS
2018"Robert Lebeck. 1968", Kunstmuseum Wolfsburg
2016"Robert Lebeck – Face the Camera", Willy-Brandt-Haus, Berlin
2014"Robert Lebeck. Zum 85. Geburtstag", Johanna Breede Photokunst, Berlin
 "Robert Lebeck. In die Welt", Flo Peters Gallery, Hamburg
2013"Unverschämtes Glück. Fotografien aus Deutschland von Robert Lebeck", Theodor-Heuss-Haus, Stuttgart
2010"Robert Lebeck. Fotografien", Focke-Museum, Bremen
2009"Robert Lebeck. Vintage-Fotos und Unikate", Galerie Albrecht, Berlin
2008"Robert Lebeck. Fotografien 1955 – 2005", Martin-Gropius-Bau, Berlin
2004"Unverschämtes Glück. Fotos von Robert Lebeck" Haus der Geschichte, Bonn